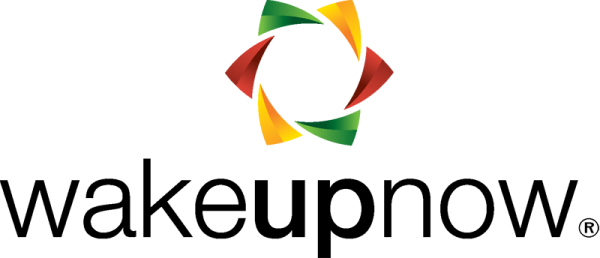 Social media has been flooding lately with new product offers and business opportunities. The business opportunity that has been gaining ground is Wake Up Now. Some people call it the Wake Up Now scam. It could just be a great product and business opportunity. You be the judge.
Wake Up Now (#WUN) has been around for a few months and is now being promoted heavily by young people. The main thing I hear promoted from the company is being able to earn $600 per month in residual income. What is also offered is a plethora of "money saving" products like a personal finance software, TaxBot, travel discounts, and grocery coupons.

I just happened to run across two videos. The first video is shot by a network marketing best selling author and he explains the whole Wake Up Now scam opportunity. The other video is shot by a leader in Wake Up Now. Check them out below.
Wake Up Now SCAM Exposed
The Real Detailed Wake Up Now Scam Review: Truth vs. Lies
I know it's a lot to take in!
Take a look at the response about home based business as a whole. I think it has a lot of truth.
"It blows my mind how people can be negative and tear down something and claim their opinion as "gospel" …If you do not want to do something that someone else is doing that is your business and try minding your own business instead of tearing down someone's dream or opportunity. Scam this and scam that, but it is perfectly okay for someone to go to work day in and day out and be in fear of a lay off. It is perfectly okay for people to work hard and get passed over for promotions because the "other employee" had the inside connection or slept their way to the top. Yeah, that's fine. It is also okay and acceptable to have a brick and mortar business with at least $5000 to $10,000 a month on average in expenses before you see one profit…Yes, that's fine, but don't you dare start a home base business where you are paid based on your work-ethic and promoted as others below you are earning and achieving. Unlike corporate America where someone has to die, retire, quit or get fired for you to move into their position. Good ole corporate America…where you have to go in at dark-thirty and then get off at dark-thirty. If that is what you want to do, fine, but don't bash the folks that do not want that same lifestyle. Don't hate on the resume writer, the avon lady, the oil guy. I don't get it, but this is what I do get. If you are not paying someone's bills instead of finding a reason for them to NOT do something, instead of NOT buying their product or service…why don't you try the "Jesus" way and be supportive. You don't have to buy everything someone is selling, but you don't have to tear it down either. There is life and death in the tongue. What are speaking into the lives of others?"
-Tina Knox View whole post
What I do like about Wake Up Now
You be the judge on the Wake Up Now scam. I do think that the company is genius by taking a bunch of  products and selling them together as one product. It provides a one stop shop for all of the offers instead of going to many different places just to get savings. I also like the fact that the company gives people an opportunity to make money.
What I don't like about Wake Up Now
The company still promotes the old way of marketing a business. You have to do a bunch of manual labor to get people into your business. The old way of marketing does work, it's just that the time involved in order to build a downline just so that you can reach a certain income level. I also don't like the fact that with doing the old way of marketing, you have to write down a list of your warm market prospects. If you decided to go to another company with the same marketing system, this can mess up your relationship with friends and family. It makes you look inconsistent. I'm not about suffering from "shiny ball syndrome."
What to do next?
Click here to learn about the system that teaches you how to market the Wake Up Now scam successfully online. Be sure the put in your email address and watch the video.
Make it a great day!
Jay The Analyst
Work With Me – (Click Here)
PS: Learn how to leverage Facebook ads for just $2.95 with Facebook Viral